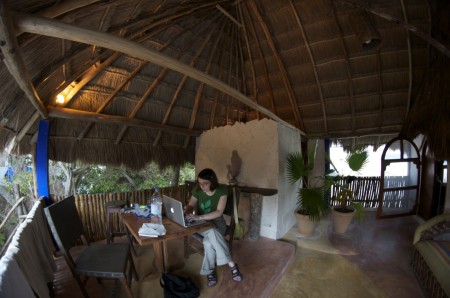 The terrace attached to our room, where I am currently relaxing.
Happy New Year from Puerto Morelos!
I used to make epic lists of incredibly detailed resolutions. These lists made me feel like I had plotted my course for the coming year, and like I was ready to start fresh. Now, unlike many people, I didn't just write down resolutions only to forget about them come February. I couldn't forget them, and I put a lot of unnecessary pressure on myself to make sure that my (mostly arbitrary) goals were met. The problem is, no matter how many things I managed to accomplish, I'm not actually sure that they made my years any better.
This year, I'm trying something different. I'm making only one resolution for 2011, and that's to be happy. In all areas of my life, no matter how large or how small, I will simply try to make the choices that will make me the happiest. No diets, no deadlines, no pressure—just happiness.
I've been spending the last few days of 2010 having a great time in Mexico with family and friends. (Okay, with the one exception of my unsurprisingly persnickety belly.) When we ring in the New Year from our terrace tonight, I know I'll be starting 2011 out on the right foot!
With family like this, who could help being happy? (Click through, there are pyramids, geckos, and snakes!)

A Very Cox/Zwirnbug Vacation: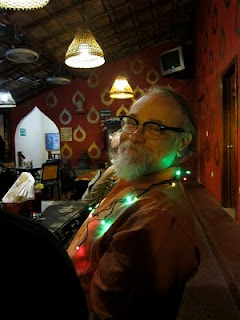 Gordon wore festive lights to Christmas dinner. We were all pleased.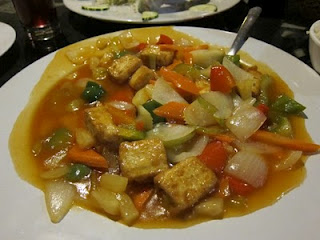 My special vegan meal from the chef at Hola Asia was totally delicious.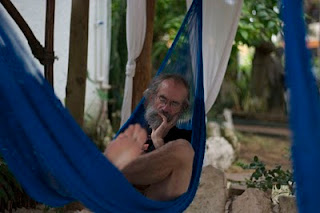 Doug (father-in-law) taking advantage of hammock reading time.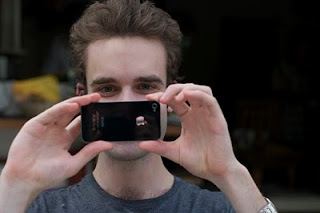 There are a lot of pictures of Nathaniel (brother-in-law) taking counter-photos.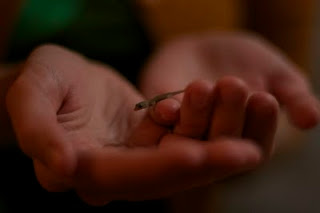 We caught a tiny baby gecko!!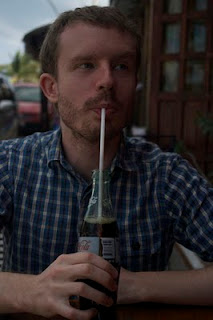 Jeremy would have preferred regular Coke, but at least the bottle was glass.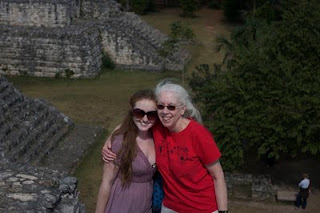 Mary and Louisa on a Mayan pyramid, looking very high-up. Eep!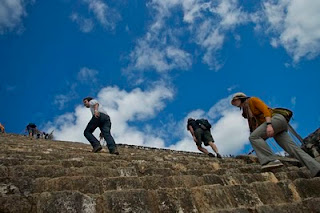 We had to climb the pyramid in zig-zags to maintain proper balance. Nobody wanted to find out what happened if you slipped.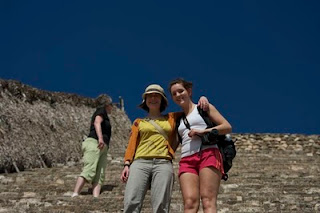 Somehow, Maddy and I aren't out of breath. We're also not at the top.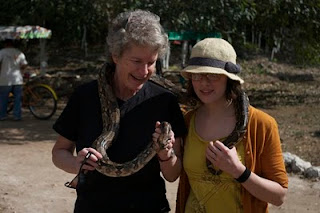 Lisa (mother-in-law) and I got to hold a very large, very calm snake.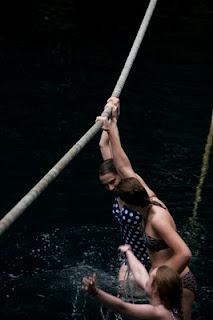 You know, just us girls, hanging out on a rope, in a cenote.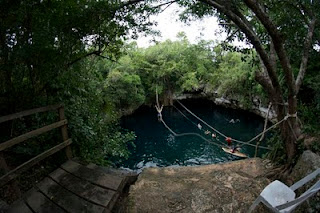 That's me riding the zip line into the cenote. It was as awesome as it looks.
Yeah, I'd say that this has been a good trip, and a great way to close out the year.
Happy New Year, everyone!