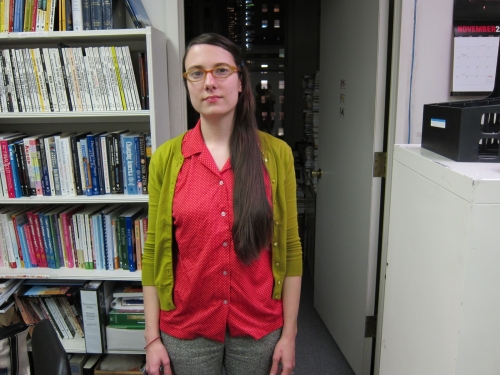 Before (Front)
With the exception of the 5 years that I've lived in NYC, I've always had short hair. But, between moving to a new place, starting a new phase in life, and the ridiculous expense of haircuts in the city, I somehow managed to end up with very, very long hair for the first time ever. Then, once it was that long, even though it drove me crazy, it suddenly became a very big deal to cut it all off again. Go figure.
Before (Back)
Though I've been threatening to cut off this mop for years, I really started looking into my options seriously over the past few months. First, I found out how much cash one could actually make from selling long, healthy hair. (It's a lot.) Then, I started researching options for donation. Though the cash was mighty tempting, I was pretty sure that I'd feel guilty if I chose money over helping people. To me, donation felt like the solidly right thing to do, especially around the holiday season.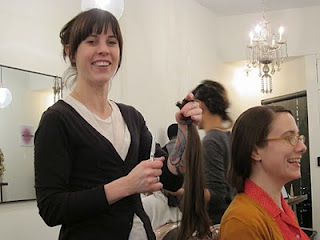 Ponytail Snip
With that settled—and BFF Melanie in tow—off I went to Boy luv Girl. There, I met Lisa, who fearlessly cut off my ponytail while we geeked out about vegan food blogs and tattoos. (Hi, Lisa!)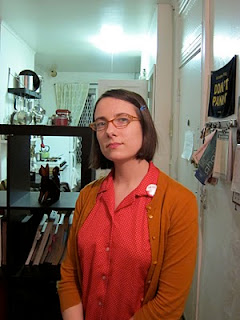 After
Now, I have a sassy Margot Tenenbaum look going on, and Locks of Love will be receiving about 16″ of hair for a new wig.
I have one thing to say about the whole experience: Good riddance, hair! I will NOT miss you and your tangles and shedding.