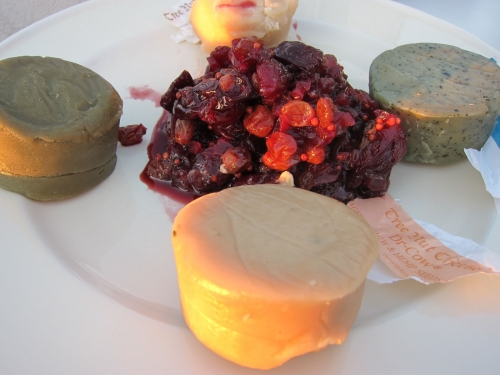 The last couple of weeks have been a whirlwind of Emmy-related errands. I haven't found much time to blog, but I've sure managed to find time to eat!
The Happy Herbivore Vegan Wine and Cheese Party
Dr. Cow nut cheeses and Kim's Homemade Cherry Compote
Lindsay's Amazing Vegan Cheese Ball
Jenn, Bethany, and the City View from the Roof
Manhattan Sunset
GIANT bowl of broccoli, tofu dog, and daiya cheese. That's brunch, right?
The Most Balanced Tofu Scramble Plate in the World
This weekend promises more food (and another Happy Herbivore Meetup), but I'm determined to get some crafting in. I've got two sewing projects and a jewelry project calling my name, and I can't ignore them much longer!