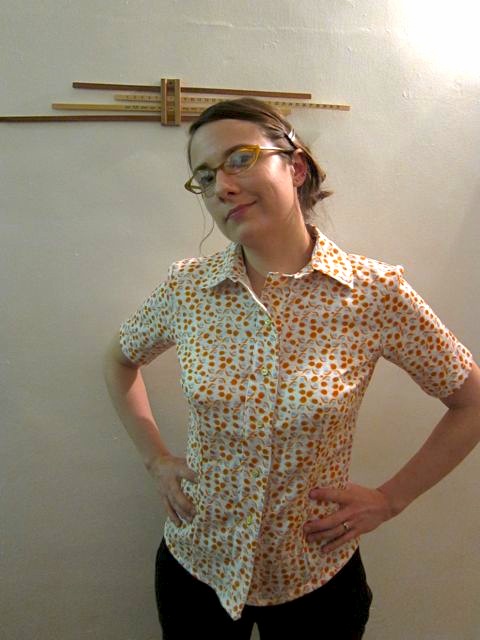 Tonight, I was going to post about this week's CSA share, and how we got a million more pounds of strawberries and rhubarb (and asparagus!), but this is way more important: I finally finished sewing my VERY FIRST SHIRT, and it fits! It's cut petite, it buttons over my chest-height lady-parts, and is completely passable office attire! Did I mention that it fits? Because it does.
While finishing up my shirt, I also learned that my sewing machine is not only capable of sewing on buttons, but excels at it. It's so much better at it than I am, that I'll probably never sew buttons by hand again.
In case you're wondering, the fabric is orange and blue snails from Purl Soho.