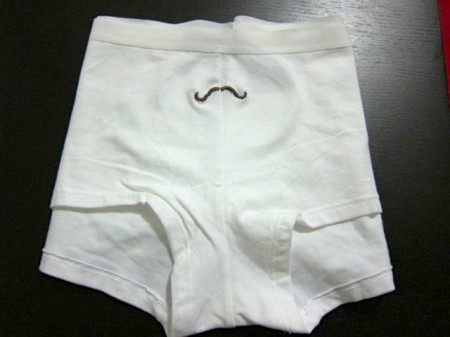 After I embroidered a mustache onto a handkerchief for my husband for
Valentine's Day
, I (understandably) wanted to put mustaches on everything. This, of course, prompted my friends to come up with the most silly/odd places where one might stitch a mustache. In the end, it was unanimously decided that mustaches on underpants would be completely unexpected, and absolutely hilarious. (We're adults! I swear!)
Fast forward a month, the special lady who had this flash of brilliance is celebrating her birthday, and is hosting a dinner gathering tonight. She has no idea that I made mustache underpants a reality, and I can't wait to see the look on her face when she opens her gift!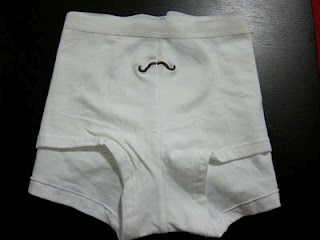 The Handlebar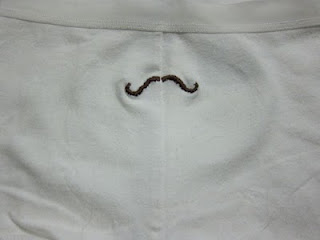 Closeup of The Handlebar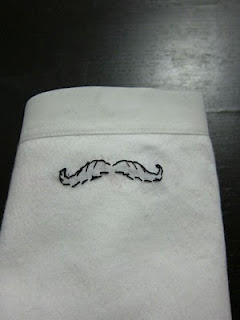 The Cop 'Stache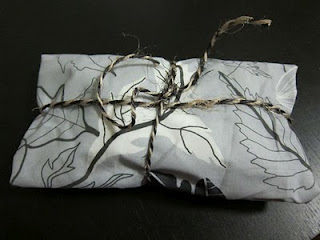 The wrapping job. Fabric scraps make the best wrapping paper.
In case you have a yen to stitch a 'stache, I used the patterns from Sublime Stitching's free mustache pattern sheet.