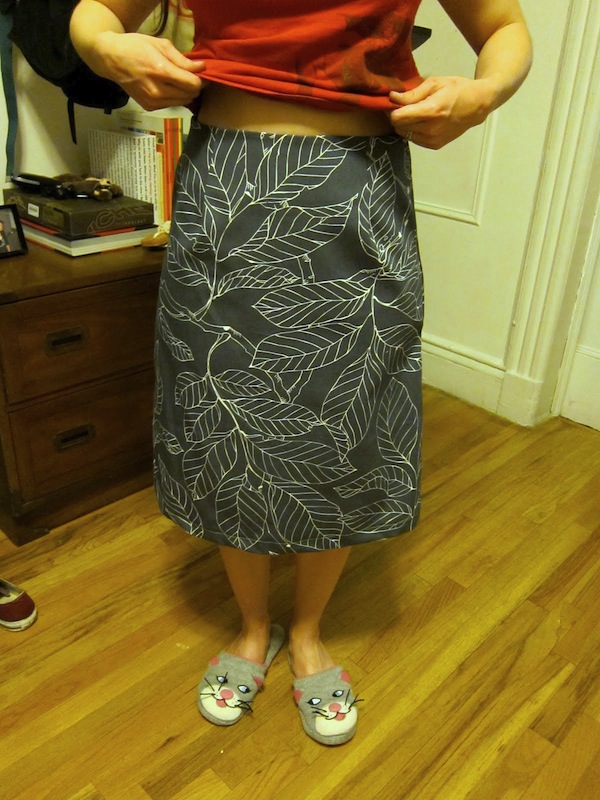 Sunday was a productive day in the Haley and Jeremy household. I baked cinnamon rolls for brunch, beat world 6 in Super Mario Bros. Wii, hemmed a pair of pants, and finished making a new winter skirt.
I've sewn skirts in the past, but this was my first skirt stitched from a traditional pattern. I'm trying to develop stronger sewing skills, so, with this project, I was determined to actually follow all of the directions and not take any shortcuts. I already had Wendy Mullin's Sew U: The Built by Wendy Guide to Making Your Own Wardrobe on my bookshelf, so I settled on her simple a-line skirt pattern and followed the instructions she provided. Sewing by the book did not disappoint: I learned the ins and outs of facing, the reason you should always press your patterns flat and your seams open, and how to properly place a dart. The skirt came out looking well made, and survived its first Monday in the office with no problems at all.
The end result: I don't ever want to spend money a store-bought skirt again. (Okay, unless Anthropologie is having a sale.)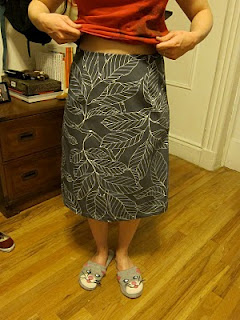 Winter skirt, front view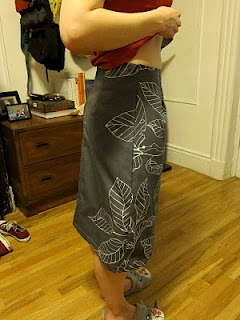 Winter skirt, side view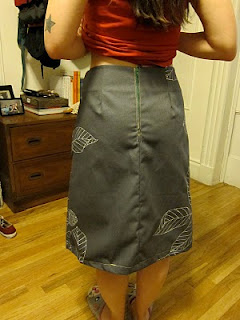 Winter skirt, back view (with zipper!)
The fabric isn't actually bunched, it just needs some alone time with an iron.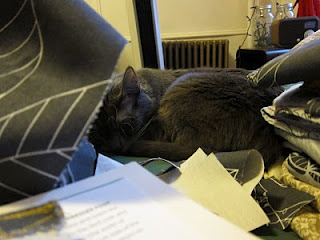 Simon the cat napping in my sewing pile
**If you click through a link to Amazon.com in this post, I will make a little money if you make a purchase. Don't say I didn't warn you.**