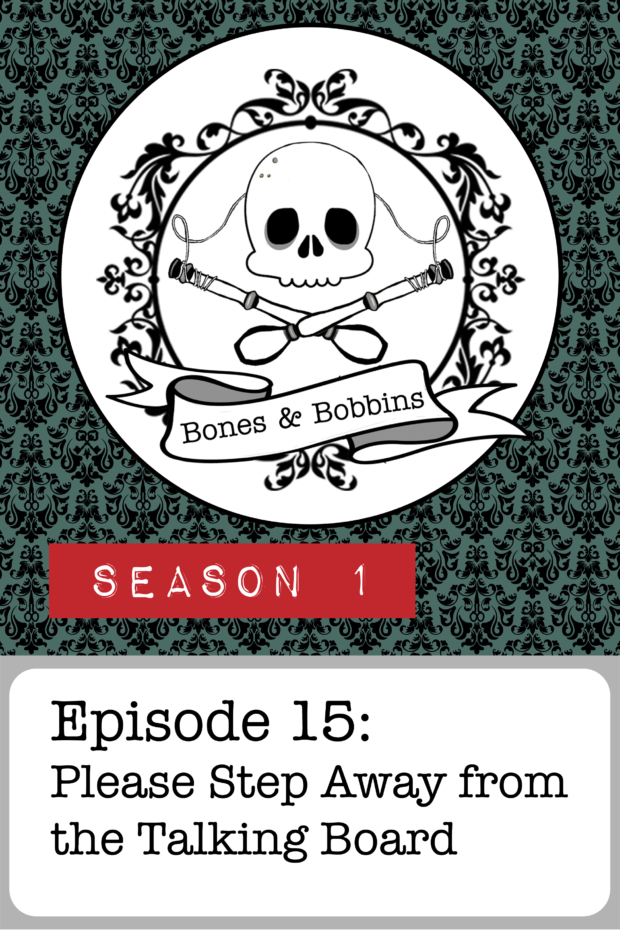 A new creepy, crafty episode of the Bones & Bobbins Podcast has been released into the wild!
Listen: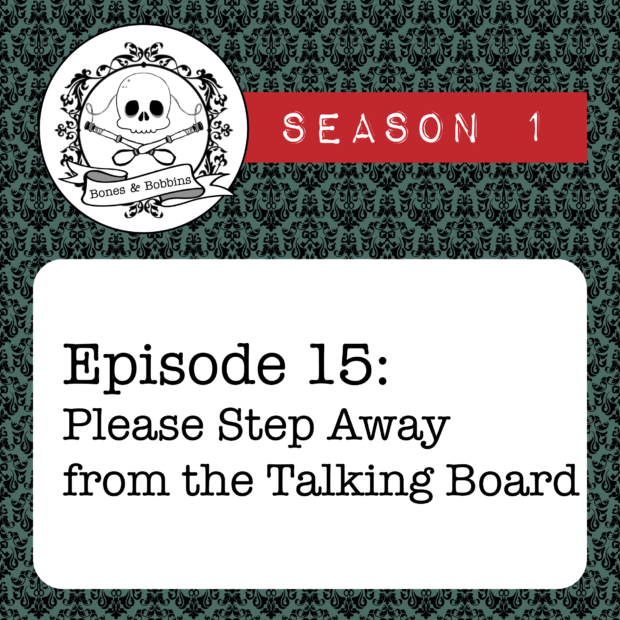 Listen. If you're going to use a talking board to open up a portal to the other side, and least do the dishes first.
* * * * *
S01E15: Talking boards, spirit boards, Ouija boards: so many names, and so many ways to contact the beyond and/or open up a demon portal to hell. (Or, so says pop culture.) Believe what you want and do what you will—even make one for yourself, if you feel so inclined—but never EVER forget to say goodbye before you turn out the lights.
Support The Bones & Bobbins Podcast on Patreon: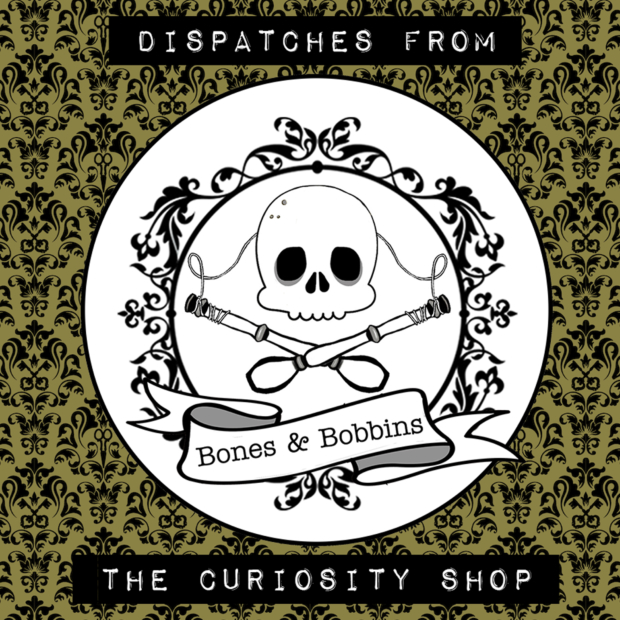 Support the Bones & Bobbins Podcast for early access to episodes, shoutouts, bonus patron-only episodes, and more! Visit patreon.com/bonesandbobbins for details.
Subscribe:


The Bones & Bobbins Podcast is a bi-weekly podcast for and about macabre makers and creepy crafters! New episodes are released every other Friday.
Visit the Bones & Bobbins Podcast website to subscribe via the app or podcast purveyor of your choice. You can also subscribe directly via RSS feed on just about any platform!
Show Notes:
You can read the show notes for this episode here:
The Bones & Bobbins Podcast, S01E15: Please Step Away from the Talking Board