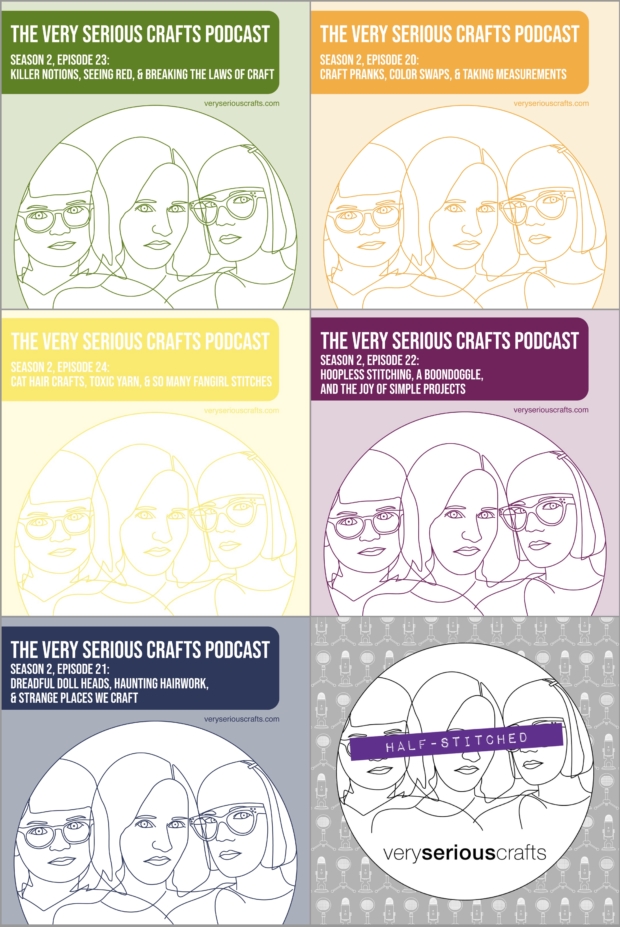 In The Very Serious Crafts Podcast, S02E20, 21, 22, 23, and 24, I finally notice that I haven't been sharing new episodes, and I come up with a really, really good excuse for why I've fallen woefully behind. (Writing another cross-stitch book [affiliate link] counts as an excuse, right?)
So, if you've somehow been waiting all of this time, here are 5 new crafting comedy episodes for your listening-while-making pleasure!
---
---
---
---
Support The Very Serious Crafts Podcast on Patreon:
Subscribe: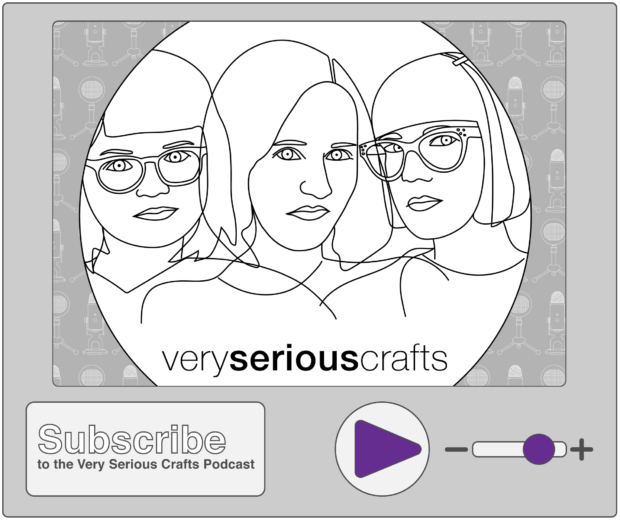 The Very Serious Crafts Podcast is a bi-weekly podcast, and new episodes are released every other Monday.
Head on over to the fancy Listen and Subscribe page to subscribe via the app or podcast purveyor of your choice. We also have an option for subscribing directly via RSS feed, so our podcast should play quite nicely with most platforms!
Read the Show Notes:
You can read the show notes for these episodes here: The Very Serious Crafts Podcast: Show Notes.