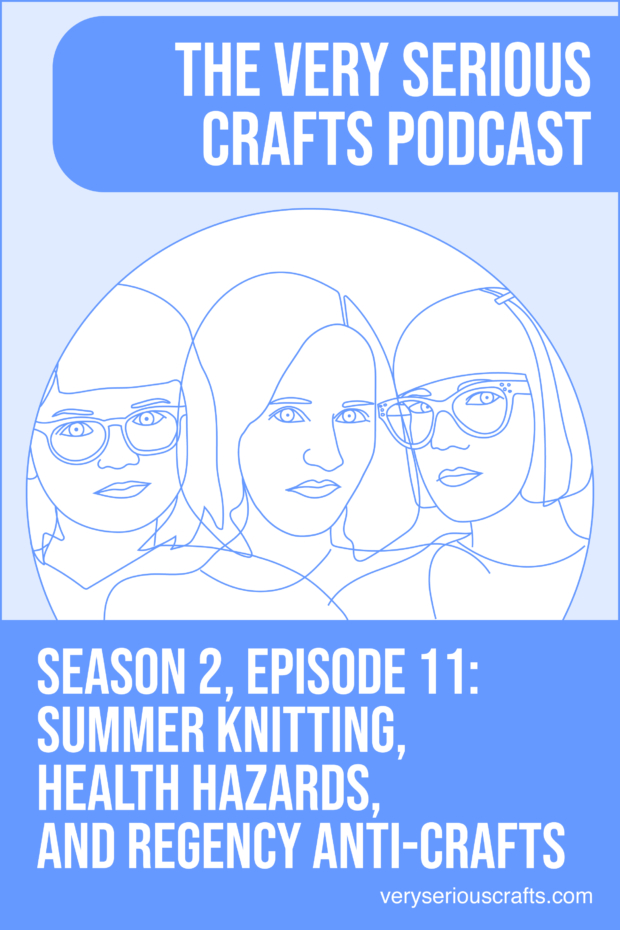 In The Very Serious Crafts Podcast, S02E11, the Very Serious Crafters are confused by the hobbies of the rich, but at least they don't bring up stripper cats this time. Not even once! (If this confuses you, you might want to hop on over to S02E10!)
Confession: The new episode actually came out on Monday, but then life happened, and here we are!
Listen: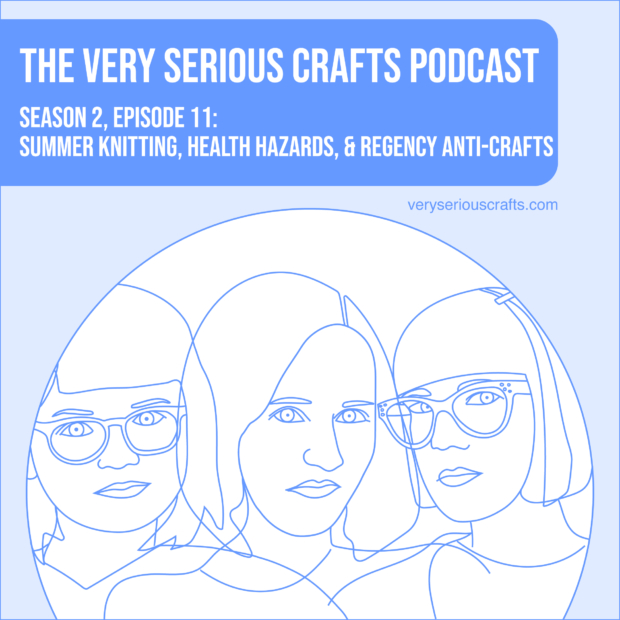 In season 2, episode 11 of the Very Serious Crafts Podcast, Mollie gets really into pottery smashing videos, Heidi helps us take care of our hands (and wrists, and elbows), and Haley starts to unravel.
Subscribe: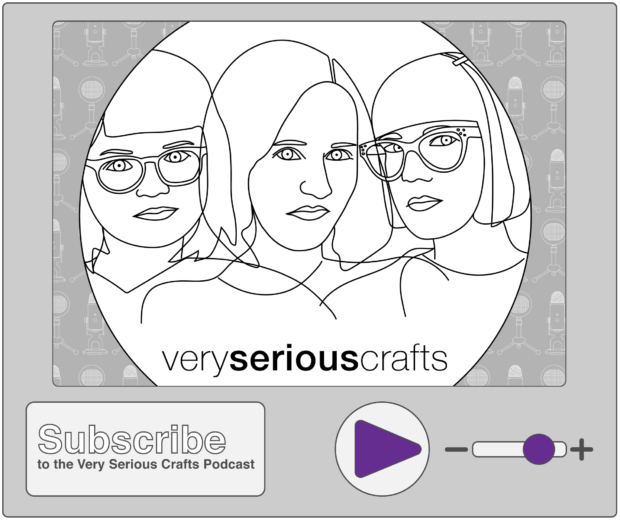 The Very Serious Crafts Podcast is a bi-weekly podcast, and new episodes are released every other Monday.
Head on over to the fancy Listen and Subscribe page to subscribe via the app or podcast purveyor of your choice. We also have an option for subscribing directly via RSS feed, so our podcast should play quite nicely with most platforms!
Read the Show Notes:
You can read the show notes for this episode The Very Serious Crafts Podcast, Season 2: Episode 11: Show Notes.