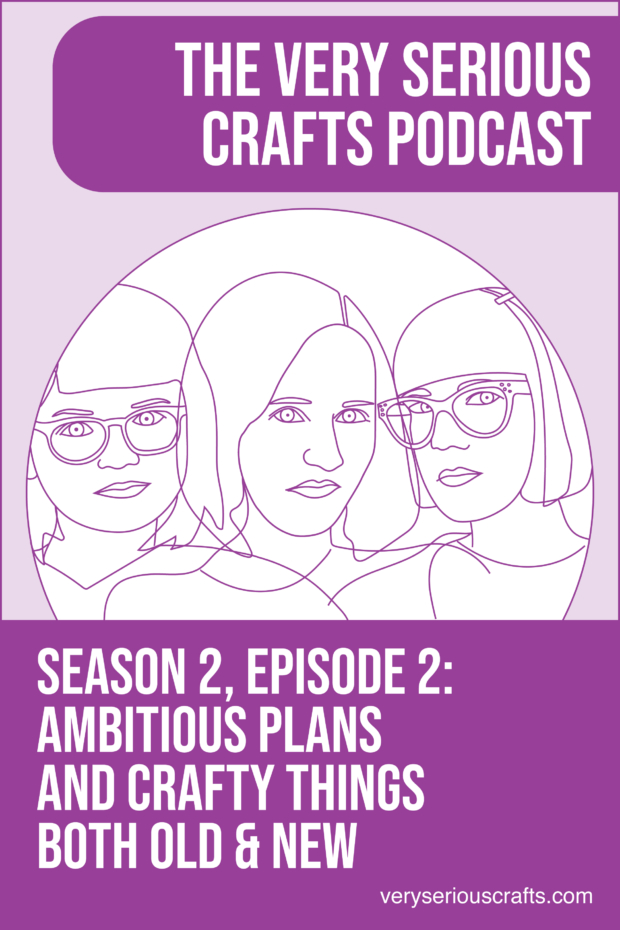 I'm scheduling this post from a hotel room in Chicago, because I just spent a long weekend hanging out with my fellow Very Serious Crafts Podcast hosts! (And it was so much fun!)
But, there will be plenty more about that in a future episode. This post is all about The Very Serious Crafts Podcast, S02E02, where new and new-to-us things abound!
Listen: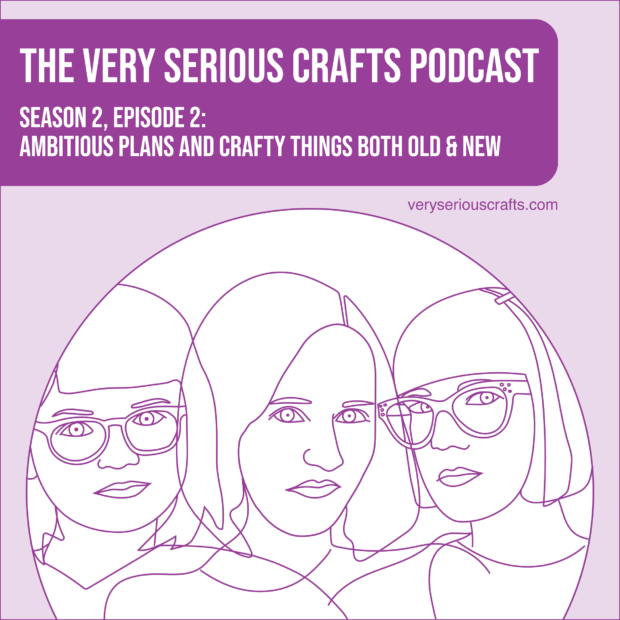 In the latest episode of Very Serious Crafts, Heidi heads to the studio (her OWN studio), Haley has her first punch needle experience, and Mollie gets to pull out her censoring bleep.
Subscribe: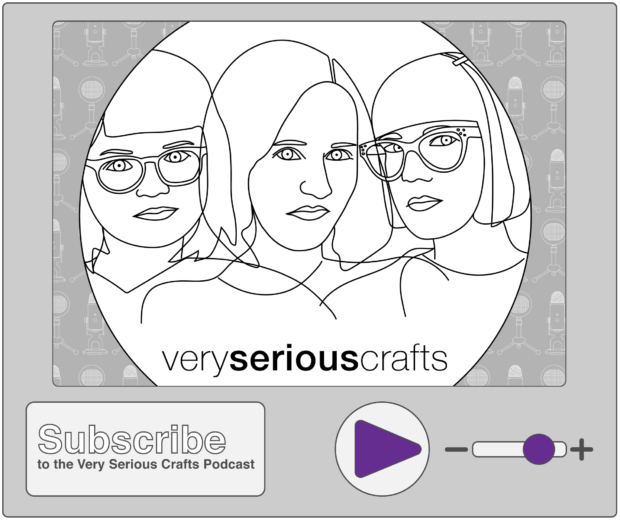 The Very Serious Crafts Podcast is a bi-weekly podcast, and new episodes are released every other Monday.
Head on over to the fancy Listen and Subscribe page to subscribe via the app or podcast purveyor of your choice. We also have an option for subscribing directly via RSS feed, so our podcast should play quite nicely with most platforms!
Read the Show Notes:
You can read the show notes for this episode The Very Serious Crafts Podcast, Season 2: Episode 2: Show Notes.