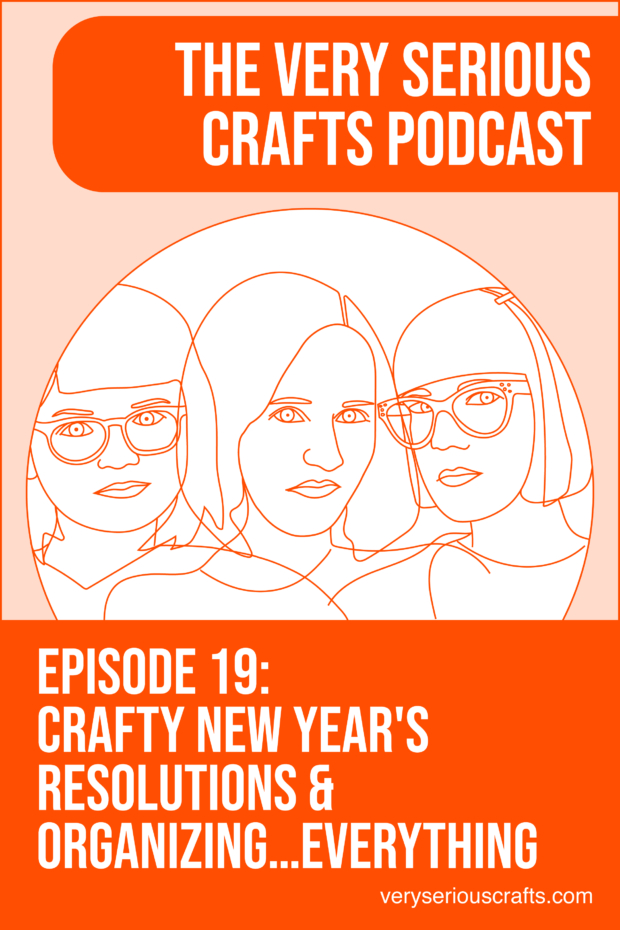 In this episode, there are tattoos, craft goals, and a surprising number of carrots.
VSC Live Event!
Get ready, Chicago! We Very Serious Crafters have an exciting event announcement to make!
On Saturday, January 26 from 1-3 pm we will be hosting our first live show at the Harold Washington Library Center, the main branch of Chicago Public Library. First, we'll be recording an episode live, then we'll stick around for a fun make-and-take craft hour!
Please note that this program is for adults only and registration is required. Register here.
Listen: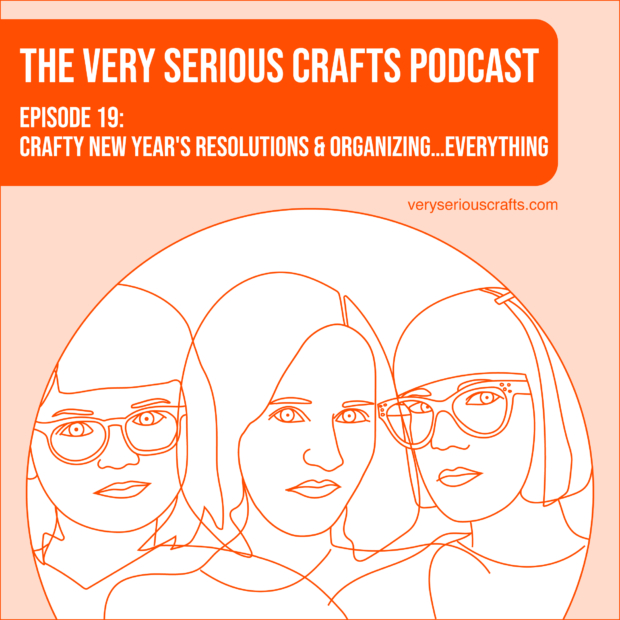 In episode 19 of the Very Serious Crafts Podcast, the girls make crafty plans for the new year (as if they don't already craft enough!), and Haley and Heidi try to get Mollie off the straight and narrow.
Subscribe: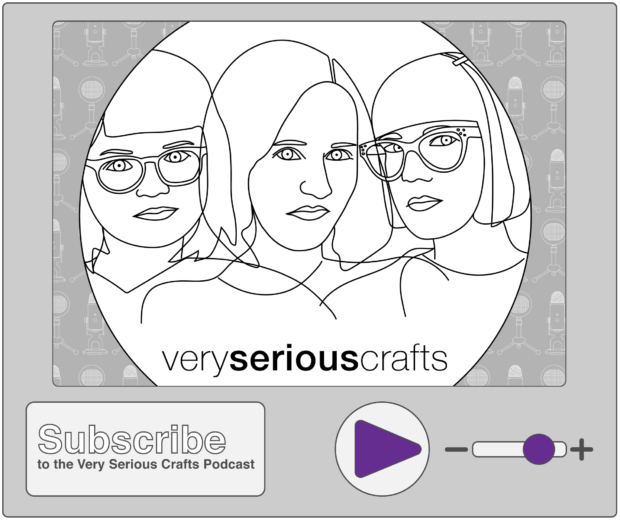 The Very Serious Crafts Podcast is a bi-weekly podcast, and new episodes are released every other Monday.
Head on over to the fancy Listen and Subscribe page to subscribe via the app or podcast purveyor of your choice. We also have an option for subscribing directly via RSS feed, so our podcast should play quite nicely with most platforms!
Read the Show Notes:
You can read the show notes for this episode The Very Serious Crafts Podcast, Season 1: Episode 19: Show Notes.