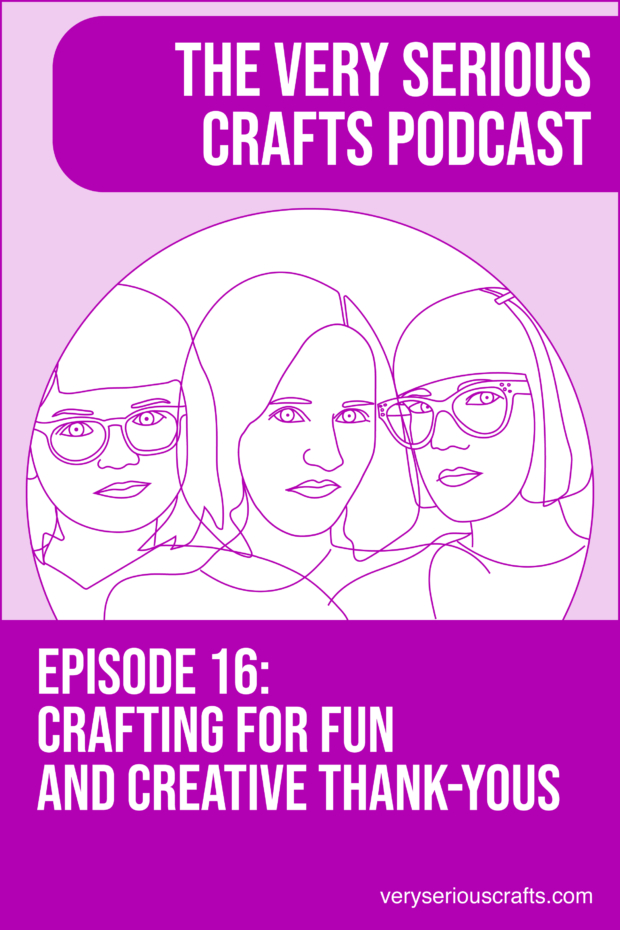 In this episode, the Very Serious Crafters finally break out some personal projects!
This episode is dedicated to the memory of my beloved Simon Cat.

Listen: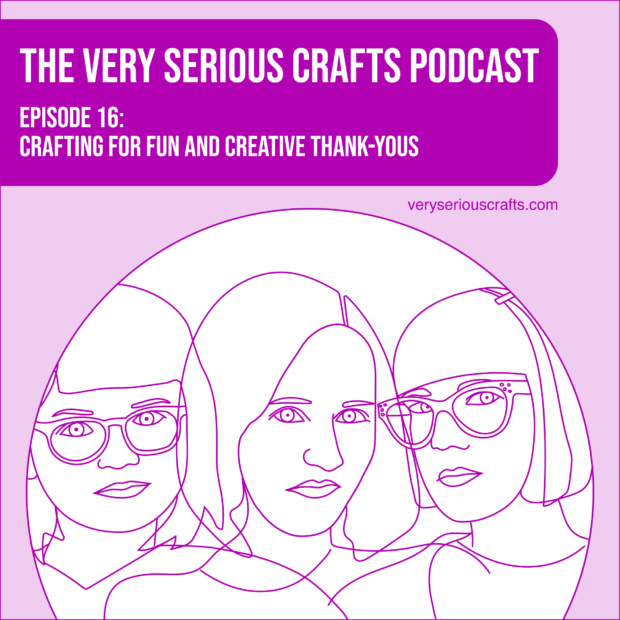 In the Very Serious Crafts Podcast, S01E16, the girls gather around the crafty Thanksgiving table and talk about gratitude, saying goodbye, and the projects they have in their not-work tote bags!
Subscribe: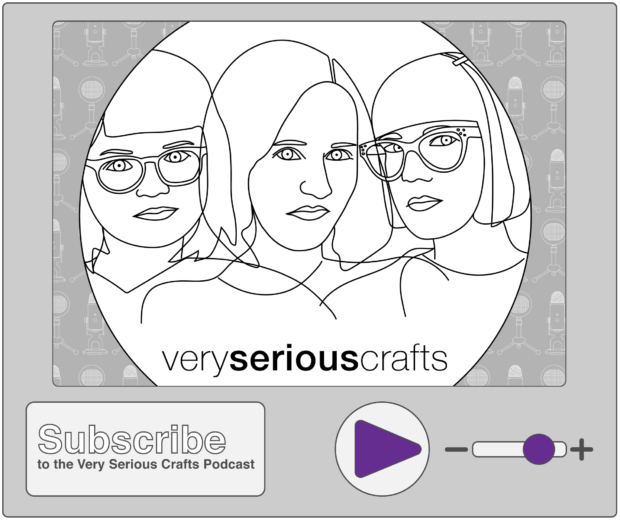 The Very Serious Crafts Podcast is a bi-weekly podcast, and new episodes are released every other Monday.
Head on over to the fancy Listen and Subscribe page to subscribe via the app or podcast purveyor of your choice. We also have an option for subscribing directly via RSS feed, so our podcast should play quite nicely with most platforms!
Read the Show Notes:
You can read the show notes for this episode The Very Serious Crafts Podcast, Season 1: Episode 16: Show Notes.