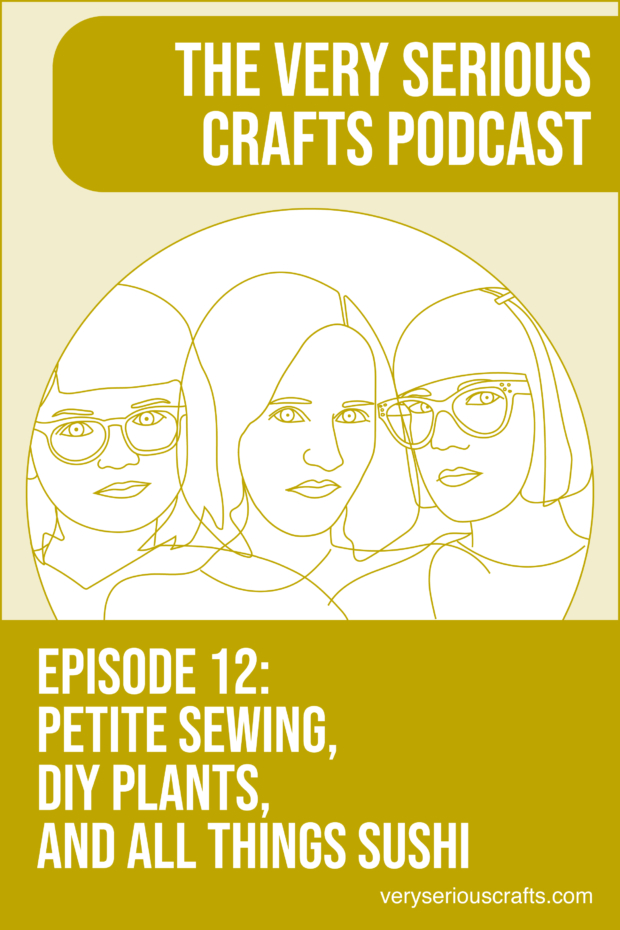 Hooray! The Very Serious Crafts Podcast, S01E12 has been released into the world!
Be advised: We've become mildly obsessed with both sushi and civil war undergarments, and it might be contagious.
Listen: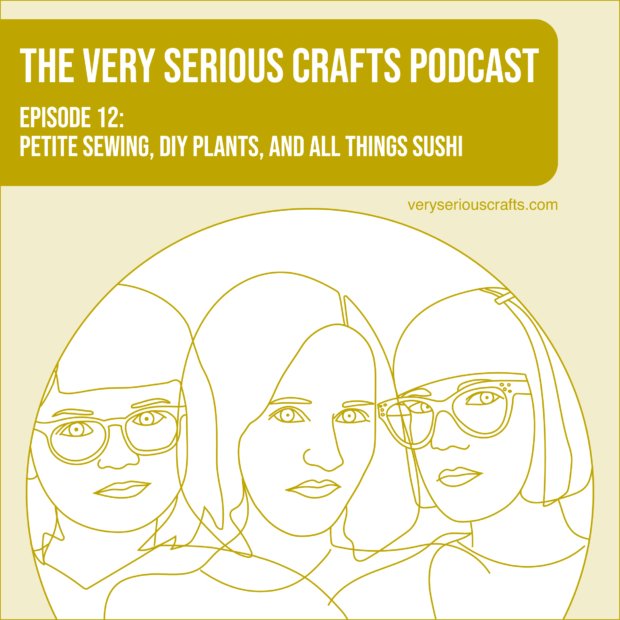 In the Very Serious Crafts Podcast, Season 1: Episode 12, Haley propagates succulents, Mollie decides she needs a knitting machine, and Heidi learns about petite sewing alterations.
Listen right here, or subscribe by following the link provided below.
Subscribe: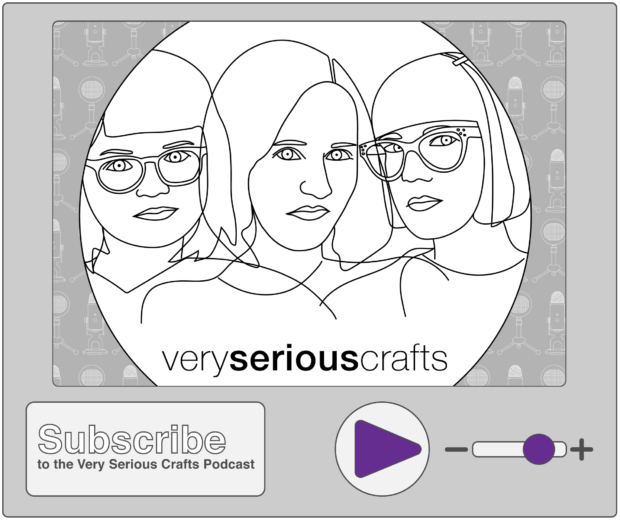 The Very Serious Crafts Podcast is a bi-weekly podcast, and new episodes are released every other Monday.
Head on over to the fancy Listen and Subscribe page to subscribe via the app or podcast purveyor of your choice. We also have an option for subscribing directly via RSS feed, so our podcast should play quite nicely with most platforms!
Read the Show Notes:
You can read the show notes for this episode here.