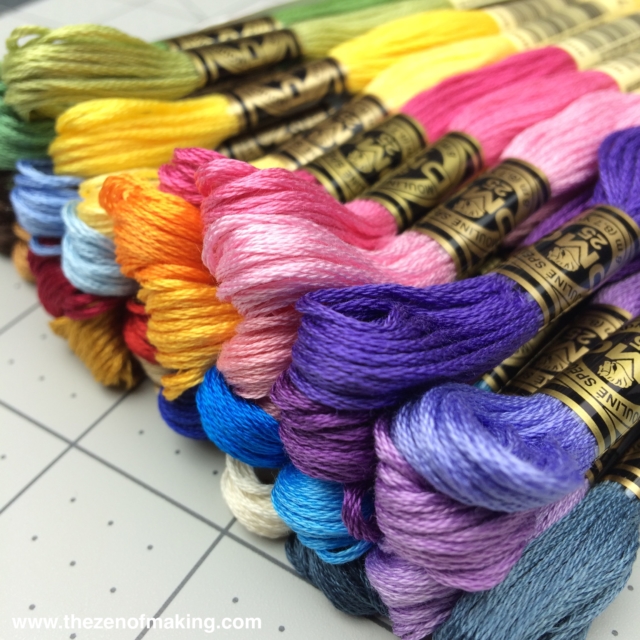 Whew! It's been a crazy few days filled with a whole lot of PHP and CSS (and very little sleep), but TZoM has finally moved to a new and much faster server and has also gotten a much-needed makeover. (If you're reading this on a smartphone or tablet, hello! My new site layout was specifically designed to look great on screens of all sizes—I hope you're enjoying the view!)
So, to celebrate the new look—and because my brain is a bit too fried from all that code to finish the review I was working on—I'm sharing a photo of pretty embroidery floss instead. (Hooray for happy posts!) Because, when your studio table is filled with supplies this pretty, does it really still count as work?
And, with that, I'm going to step away from the computer for at least eight blissfully consecutive hours!