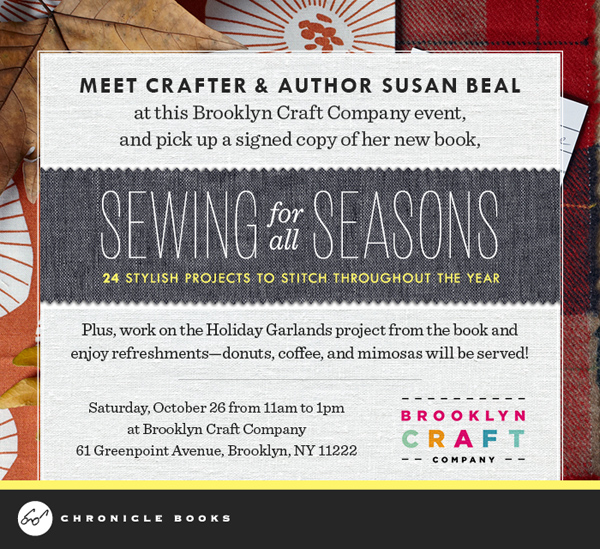 Hey, crafty NYC folks: Come to my pal Susan's Sewing for all Seasons book party TOMORROW (Saturday) at Brooklyn Craft Company!
The details:
WHERE: Brooklyn Craft Company's NEW space (It's not fully decorated yet, so come get a sneak peek of the space in progress!)
ADDRESS: 61 Greenpoint Avenue, Suite 101, Brooklyn
TIME: 11am – 1pm
COST: Free!!
RSVP: Not necessary! Just come on by!
You can see the full invitation here.
It's going to be so much fun! See you there!