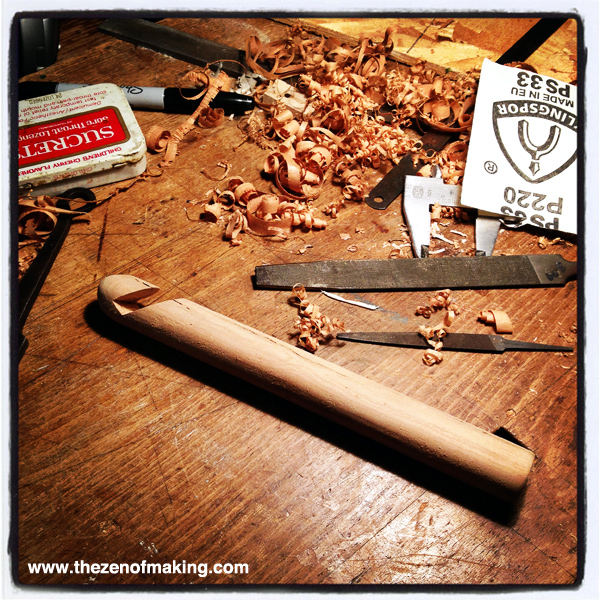 Today, Jeremy and I made a giant size T (22mm) crochet hook by hand, and it was awesome.
Hooray for trips to Vermont and hooray for a violin maker father-in-law who lets us use his amazing shop full of tools every time we visit!
How about you? Did you make anything fun this weekend?