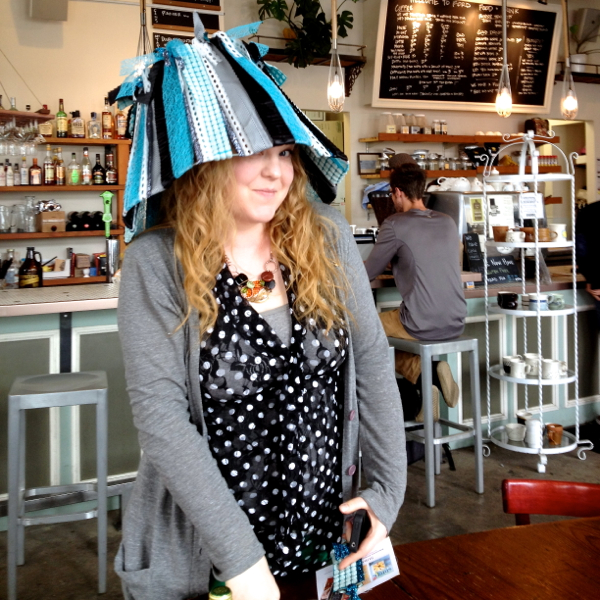 After spending 10 restful days in the beautiful Pacific Northwest, it's back to reality here in Brooklyn. I needed a little break to recharge my creative batteries, and five days in Portland, OR and five days in Vancouver, BC definitely did the trick.
One of my favorite parts about traveling to the West Coast is getting to see all of the friends that I usually only talk to on the internet, and this trip definitely didn't disappoint. My PDX-based friends even planned an epic all-day crafting party where we hung out, caught up, and spent the day making things—not for work, but for the blatant hell of doing something that we love—and took a tour of the Colette Patterns studio and visited the Pendleton Woolen Mill Store. (It was pretty much the best day ever.) So, in honor of the awesomeness that was, today's Friday Internet Crushes post is dedicated to many of the people who made my trip great!
First up, Heather from Dollar Store Crafts. She walked into the coffee shop where we were hanging out with the biggest box of ribbon I've ever seen, then she proceeded to make a DIY lampshade and put it on her head—one of many reasons why I adore her.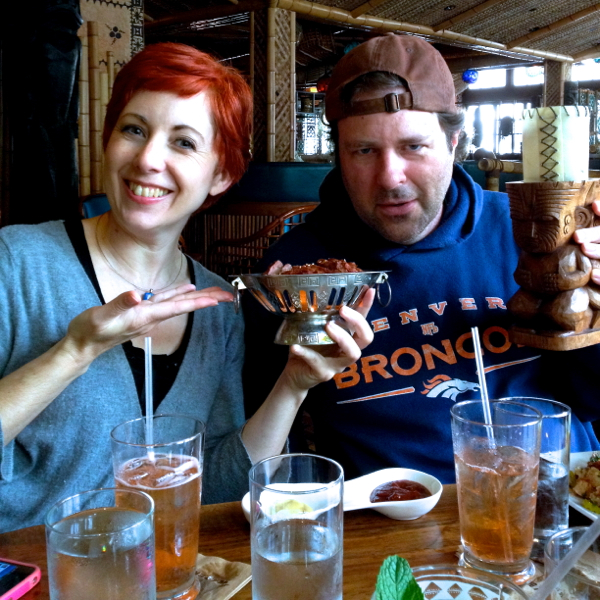 Next is Diane from CraftyPod. She has awesome red hair, she's one of my favorite human beings, and she's crazy handy with the plastic canvas. Basically, she's the bee's knees.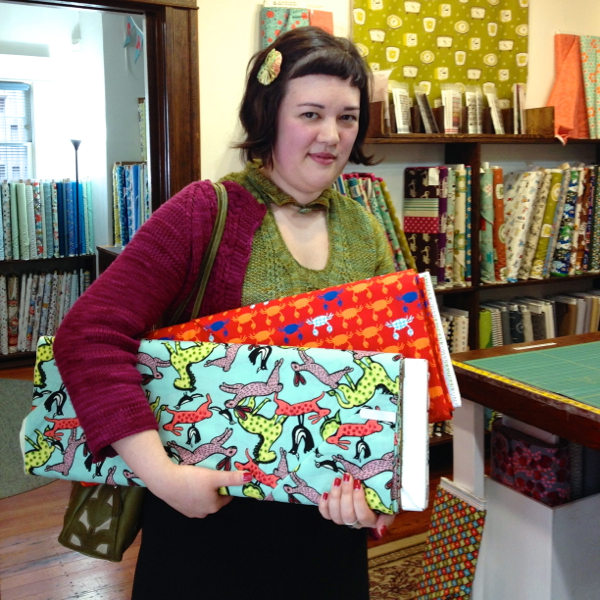 Kirsten from Piper Ewan is one swell lady. She enabled the growth of my fabric stash at Cool Cottons, talked me into making a cat-sized quilt (not that I really needed convincing), and took me to get a tasty tiki drink. She also makes the smallest, neatest hand stitches I've ever seen.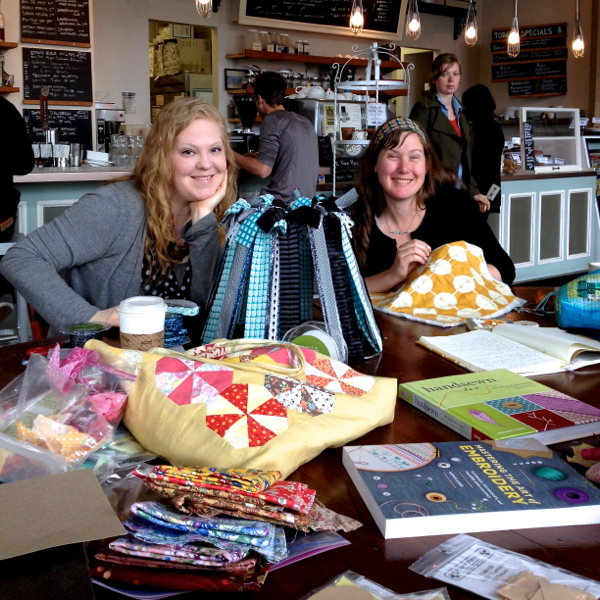 I met Susan from West Coast Crafty (the gal on the right) for the first time during our afternoon of making. Turns out, she's absolutely lovely/utterly talented, can recommend a fantastic a-line skirt pattern, and she knows her way around Pendleton Woolen Mill Store. Making new crafty friends=my favorite thing!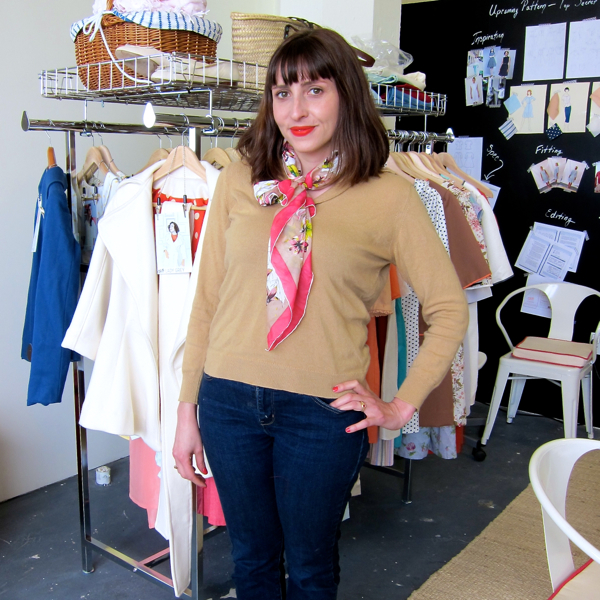 In the middle of our crafty party day, we took a break to visit Sarai in the Colette Patterns studio. There will be a separate post on the studio visit later, but you should know right away that I'm deeply, deeply jealous of both her space and her MASSIVE windows.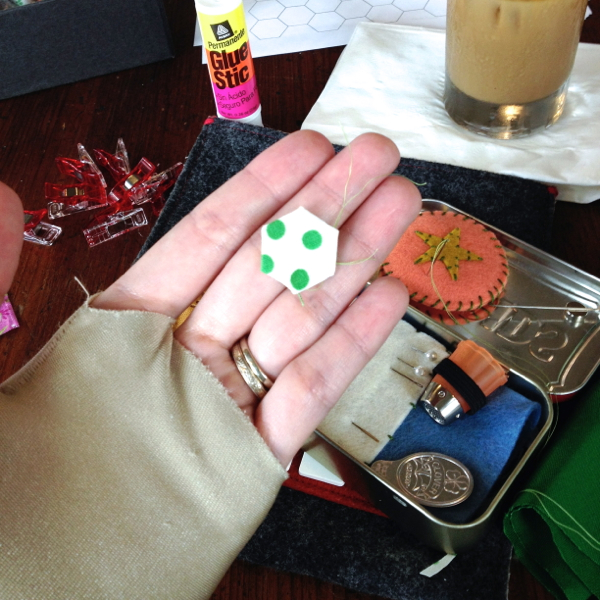 I don't know how it's possible that I didn't get a photo of Pam from Gingerbread Snowflakes, but she is absolutely wonderful. She and Diane taught me how to make hexies, and she even sent me home with a container of pre-cut templates and some fabric. I was definitely feeling the craft love!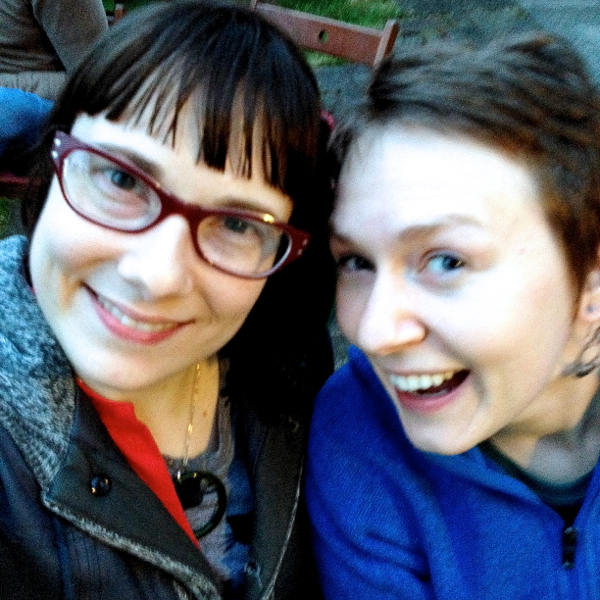 While I was in Portland, I also got to meet Brittany from Pro-Soup Propaganda. We've been internet friends for years—She's always trying new things and going on awesome adventures—so hanging out in person was so much fun!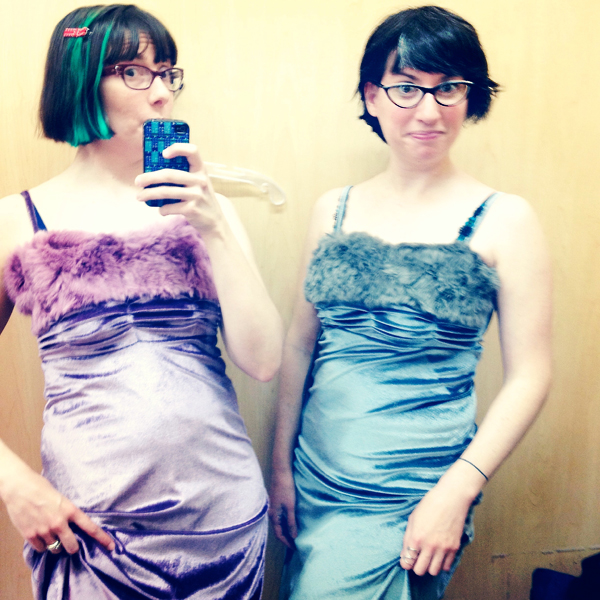 Last, but certainly not least, is my pal (and twin) Kim Werker. She couldn't make it down to Portland for the crafty hangouts, so I took the train up to Vancouver to visit her for the second half of my trip. Now, I *could* tell you about how much fun we had at Vancouver Mini Maker Faire, or about fabric shopping at Dressew, or the awesome food we ate, but, instead, I'm going to show you the ridiculous photo that I took while we were playing dress-up at Value World. Some things defy explanation, and the amount of awesomeness that exists when we're in the same room is one of them. (For a more thorough look at the Vancouver leg of the trip, check out this post from Kim.)
Good friends. Good cities. Good trip.