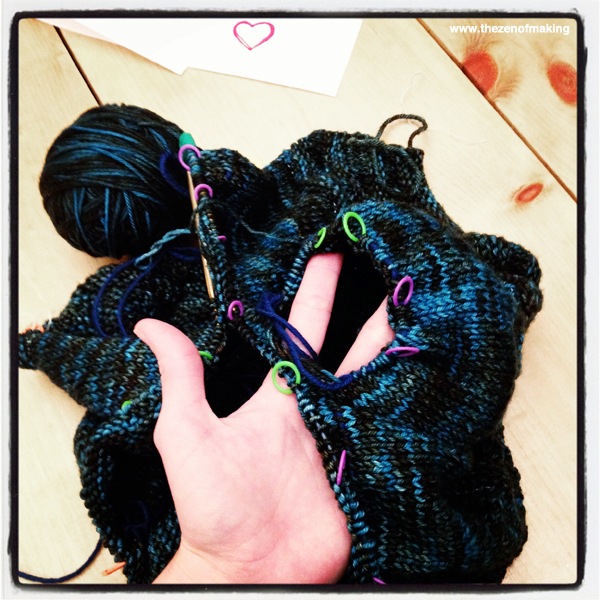 If you've been following along on Facebook, Twitter, or Instagram, then you know you know that I've been working on the Tea Leaves Cardigan—in a very on-and-off way—for just about forever. (Or, at least since October, which seems like forever.) But, yesterday, something BIG finally happened. Know what it was? I separated the sleeves on my first top-down cardi.
For those of you not in the know, this basically means that I'm the most awesome person to ever walk the face of the earth. (Granted, this may only be true in my own mind.) Or, to more experienced top-down knitters, I'm told that it also means that the light at the end of the project tunnel has officially been spotted. Either way, I've been strutting around the apartment since yesterday afternoon.
Take that, Tea Leaves Cardigan! I might have a new springtime sweater yet.