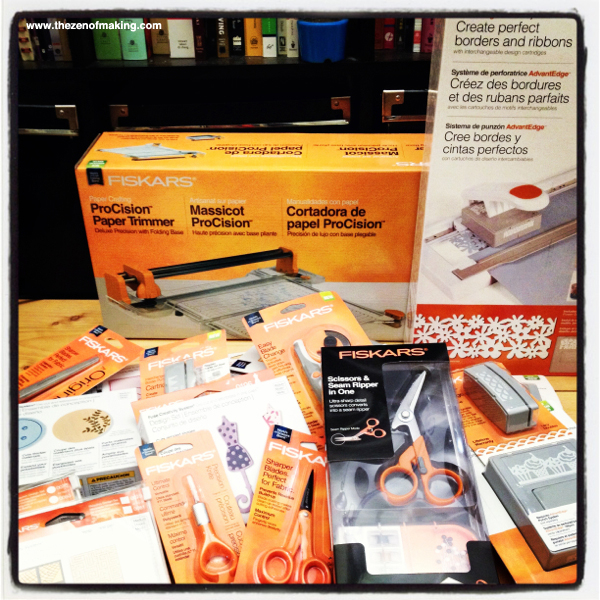 Thanks to an awesome package from Fiskars, it looks like I'll have my work cut out for me this week! (Pun intended!)
I would also like to say, on behalf of every little girl who's ever been to the craft store and thought, "This would be really great, if only it weren't pink and covered in flowers," a sincere thanks to Fiskars for sticking with the orange, black, gray, and white color scheme!
Now, which Fiskars craft tools would you like to try?