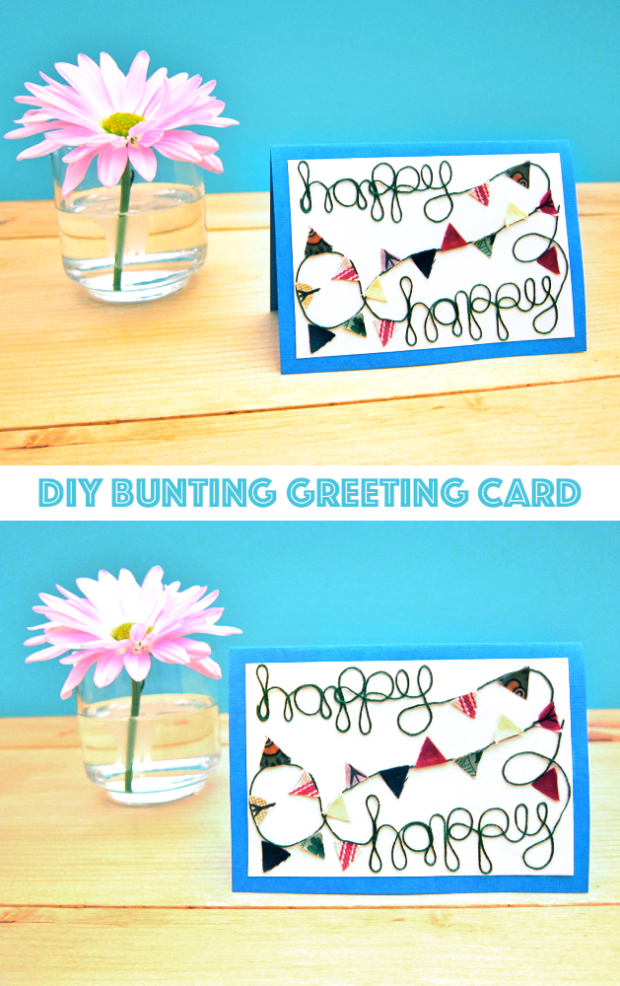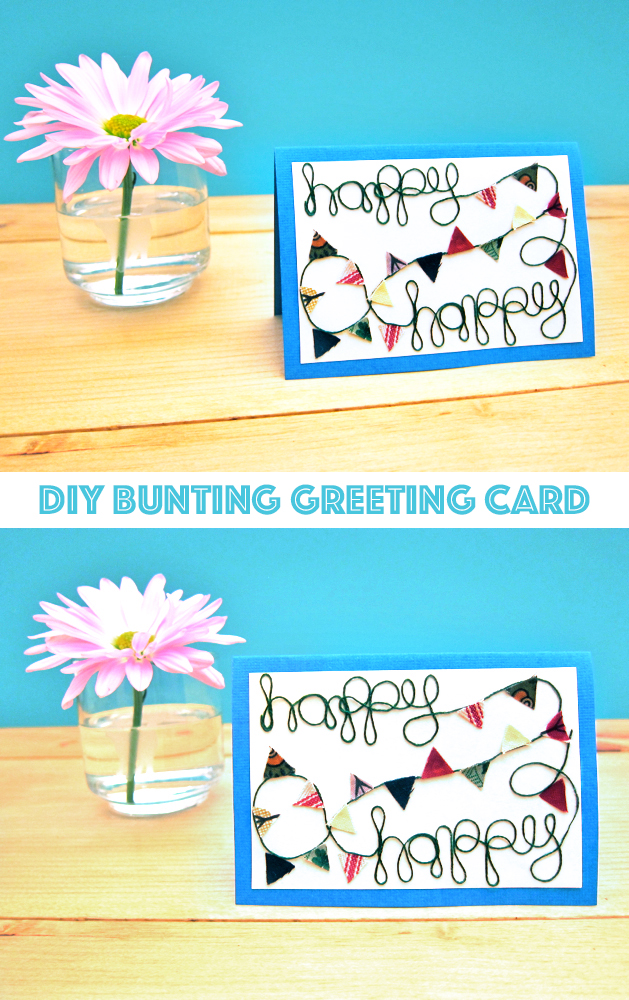 My bunting card tutorial is now on CRAFT: Project: Colorful Bunting Card for Any Occasion. Send out some DIY smiles—any excuse will do!
---
Project: Colorful Bunting Card for Any Occasion

Send out a cheerful greeting for any occasion with this colorful bunting card with string writing!

It's always nice to have a handmade card or two tucked away, ready to pull out for special events or handwritten hellos. So, inspired by the beautiful summer bunting that's been popping up just about everywhere lately, I designed this fun little card that can be used for just about any joyful occasion. Make one today, and send out some serious DIY smiles!

Step 1: First, we're going to make the string letters.

To begin, tape the wax paper to your workspace (just the corners will do), then use your ruler and a permanent marker to draw a 4½" x 3″ rectangle in the center.

Step 2: A mixture of white glue and water is used to create the string letters and make sure that they hold their shape.

To prepare the glue, combine 2 TBS of white glue with 4 TBS of warm water in the mixing bowl, then stir them together with a toothpick until thoroughly incorporated. When the glue mixture is ready, carefully submerge the embroidery floss in the liquid, taking care not to twist or knot the string …
---
Ready to make your own? Head over to CRAFT to see the full tutorial!