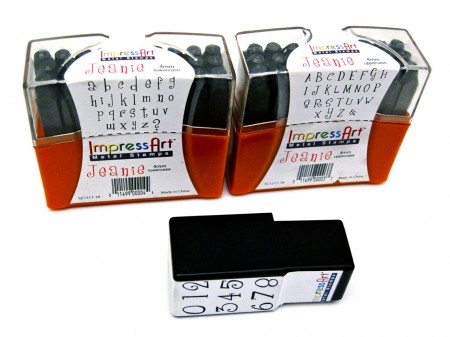 I reviewed ImpressArt Metal Stamps on Craft Test Dummies!
Craft Tool Review: ImpressArt Metal Stamps

I've wanted to try out a set of metal stamps from the first moment I saw what they could do. Luckily, the fine folks at ImpressArt shared my enthusiasm, and when I ran into them at CHA, they generously provided a full set of letters and numbers for me to review.

In case you're not familiar with how they work, metal stamps are tools that are used to stamp letters or designs into metals, and they are most often used in jewelry making. To add a letter or design to a metal object, the stamp is placed against the object, then a hammer is used to firmly strike the end of the stamp, which creates a permanent impression of the shape in the metal. For this review, I tried some of the more traditional uses, then I tested additional materials —like wood, paper, and polymer clay—to see how versatile one set of stamps could be.

What I loved:
1. The square shape of the stamps made them easy to hold and ensured that my letters were always at the same angle.

2. The letters came out crisp and easy to read, even when they contained decorative flourishes…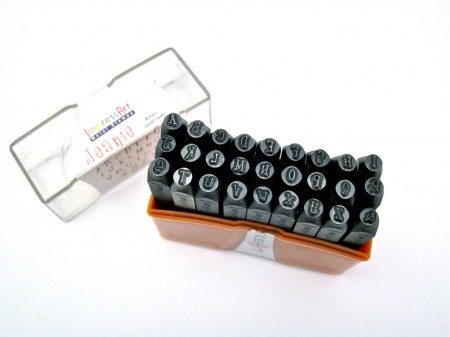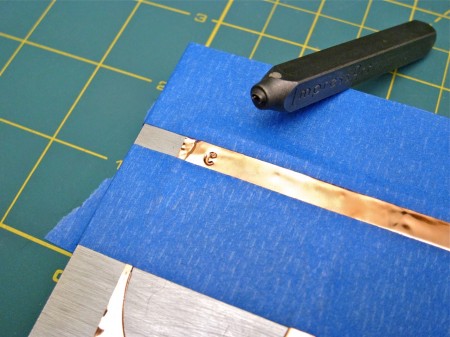 Head on over to Craft Test Dummies to read the full review!