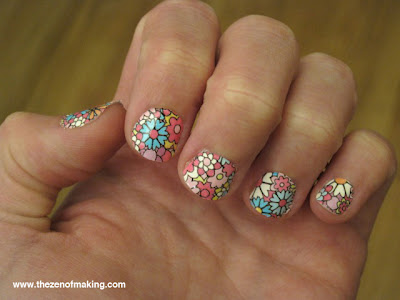 These Sally Hansen Salon Effects nail polish strips were a total drugstore impulse buy. They're not really my colors or my style, but when I saw them, I just couldn't resist!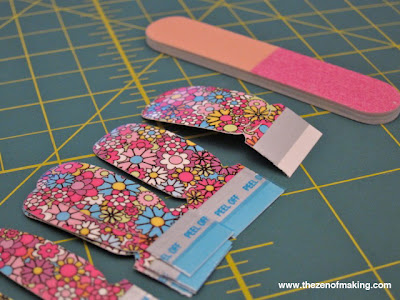 The package described them as strips of real nail polish with no drying time, so I was expecting a crumbly mess and a bottle of adhesive. But, much to my complete shock and amazement, they were actually easy to apply and stuck to my nails perfectly without any adhesive at all. And, while I don't expect them to last through more than a day or two in the craft studio, I'm pretty impressed with how good my faux manicure looks.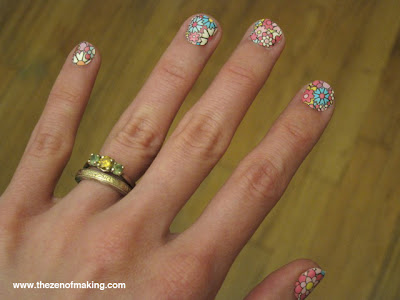 Clearly, press on nail art has come a long way since I was a kid! Now, if I can just overcome my not-quite-crafting guilt…
Have you tried decorative nail polish strips? What do you think?
**Please note that the link provided above is an affiliate link, and I will be compensated if you choose to make a purchase after clicking through.**