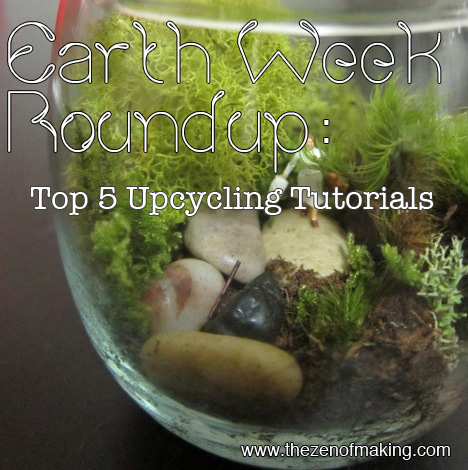 Welcome to Earth Week on TZoM! To celebrate, I'm kicking things off with my five favorite upcycling tutorials. Take a look around and share the crafty green love!
1. Tutorial: Air Plant Chandelier
Make a custom air plant chandelier with thrifted glass.
2. Tutorial: Pillowcase Pencil Skirt
This is, by far, my favorite upcycling tutorial on TZoM. You are officially one old pillowcase away from a stylish summer skirt!
2. Tutorial: Canvas Shoe Kitty Patch
Suddenly, your hole-y TOMS aren't look half bad, right?
4. Tutorial: Cardboard Cat Rocket for Craftzine.com
Have a weekend and a couple of cardboard boxes? Why not build a cat rocket?
5. Tutorial: Pillowcase Sundress: Part 1 and Tutorial: Pillowcase Sundress: Part 2
The pillowcase dress gets a grownup makeover (that won't show your backside to the world).
Happy Earth Day and happy upcycling!