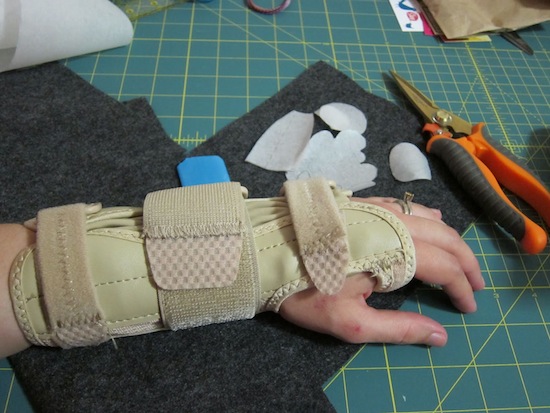 I'm typing this with one hand, and am feeling pretty darn surly about it. Last week, just as I got settled in after CHA and started gearing up for a crazy busy month of making (Emmy dress, what?!), I somehow managed to badly sprain my wrist by—wait for it—pusing open the door at my favorite Thai restaurant. Yeah, I don't know how it happened either. But, a week later, I'm still in a wrist immobilizer, it still hurts, and I still can't sew, type properly, do yoga, or open a container of cookies.
Needless to say, all of my crafting plans for the week have been postponed. I'm trying to take it in stride, but, c'mon, universe: THIS IS NOT A GOOD WEEK FOR THIS NONSENSE. Ahem.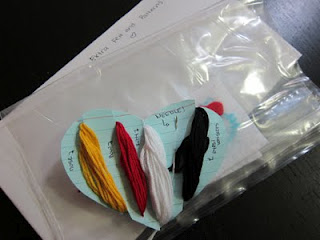 Oh the bright side, before I realized how bad my wrist actually was (and that I wouldn't be able to move it the next day), I did manage to send my niece a custom shoe applique kit for her birthday. As soon as I can wield an embroidery needle and hold a shoe at the same time, I'm going to give her an applique tutorial over Skype. I can't wait!