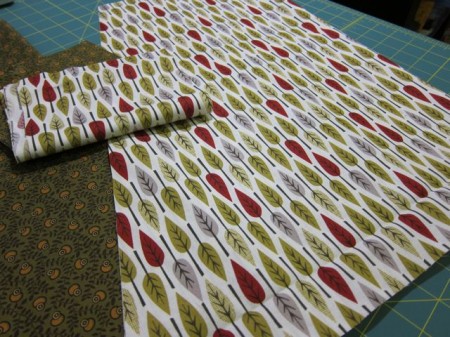 Ok. I'll admit that it may have been a little bit too ambitious to think that I was going to start and finish two skirts with pockets this afternoon. Nonetheless, progress was made: I managed to make the pattern AND cut out the pieces for both. Luckily, they're just simple a-line skirts, so the sewing should be pretty quick and easy too. (In case you're wondering, I'm making a hybrid of two patterns, using the waist and pockets from the Growing Home Elastic-Waist Flirt Skirt and the shape of the Angry Chicken 5-Minute Skirt.)
Why am I in such a hurry? Well, the CHA 2011 Summer Conference and Trade Show is next week in Chicago (!!!), and I wouldn't be a good craft blogger if I didn't show up wearing handmade clothes, right? At least, that's what I'm telling myself!
Have I mentioned that I'm totally geeked to be the contributing reporter for Craft Test Dummies at CHA? Because I can't effing wait! I ain't 'fraid of no trade show floor.