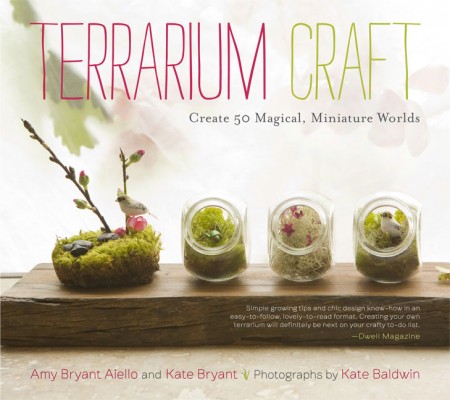 Calling all terrarium geeks: The lovely folks at Timber Press sent me a copy of newly released Terrarium Craft to give away to one lucky reader!
To enter the drawing, leave a comment below, then check out the extra-credit options for 4 additional chances to win. The winning comment will be drawn at random on Wednesday, July 13th at NOON EST 4PM EST.
To enter:
1. Leave a comment below. Be sure to include your email address or leave a link to your blog so I can contact you if you win. *required
2. Add Red-Handled Scissors to your RSS feed and leave a comment below.
3. Become a fan on Facebook and leave a comment below.
4. Follow me on Twitter and tweet about the giveaway. (Please mention @thezenofmaking in the tweet, and don't forget to leave a comment below, or your tweet won't be counted!)
5. Blog about the giveaway, linking back to this post. Add the link in the comments below.
If your comment is chosen, a brand new copy of TERRARIUM CRAFT will be yours!
Note: Giveaway open to readers in the US only—sorry in advance to any international terrarium lovers!