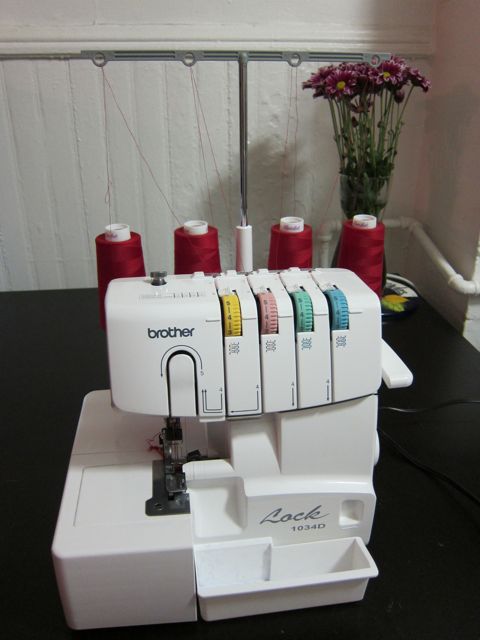 I reviewed the Brother 1034D serger (overlock machine) on Craft Test Dummies!
Craft Product Review: Brother 1034D 3-4 Lay-in Thread Serger

I had never used a serger (overlock machine) before I got my Brother 1034D, but I knew that I needed one if I wanted to sew knits and stretch fabrics (among a million other things) well. So, after being deterred for months by stories of fashion students taking leave of their senses at the mere mention of threading one, I took the plunge and selected a color-coded 4-thread model. I am happy to report that, not only did I not die a terrible, thread-entangled death, I was absolutely able to teach myself how to thread and use my serger. A year later, I don't have a single horror story share!
Head over to Craft Test Dummies to read the full review!