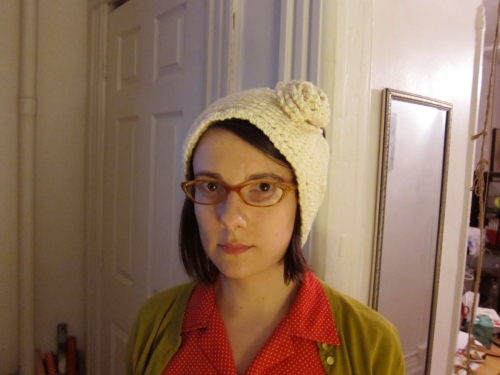 I started making this headband for my friend Kari right before my trip to Mexico, then I ended up frogging it several times while in Puerto Morelos when I misread the directions for the ribbing. (You know, three times.) Now, nearly a month after returning home, it's finally done! For bloggy purposes, I'm modeling the headband here. Unfortunately, Kari's probably going to see it on the internet before she gets to try it on herself.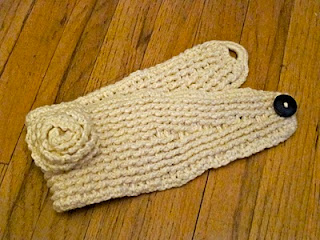 Here's a photo of the ribbing detail and the lettuce leaf rose.
Hopefully it's not still filled with sand by the time she finally gets to wear it!
You can get the pattern here: Headband/Ear Warmer with Lettuce Leaf Rose from R0SEDEW on Etsy.