I was going to write an epic post about how amazing our anniversary was, complete with polaroids of our Saturday potluck picnic in Brooklyn Bridge Park, our romp through the American Museum of Natural History, and our delicious dinner at Candle 79. But, then my AWESOME husband came home from work tonight with my anniversary gift:
A FREAKING SILHOUETTE SD!!!
So, uh, I'm going to go play with my new toy now. This will possibly include sticking temporary tattoos/stickers to the cats and cutting out labels in Helvetica for every room in our apartment, just because I can.
And he thought I was excited about the mum I got on Saturday…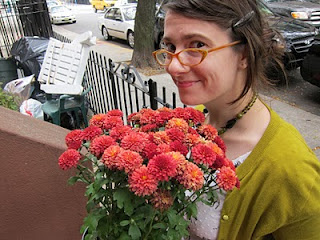 Edit:
It works! It works!