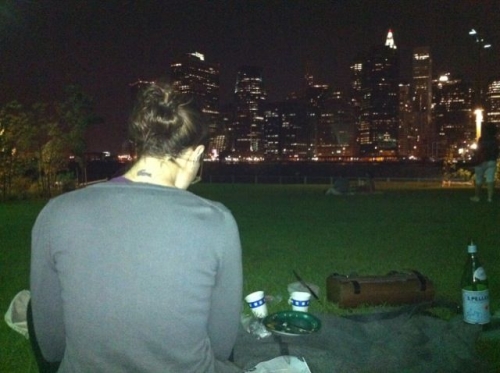 This Labor Day weekend was spent doing Very Important Things.
1. Picnicking in Brooklyn Bridge Park with my favorite person on the planet. (Who, as luck would have it, also happens to be my husband.)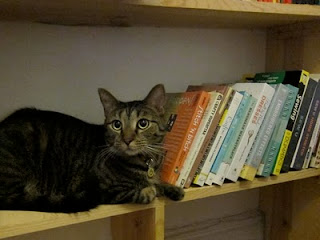 Pixel guarding the bookshelf during our Fall apartment purge
2. Executing the Fall apartment purge, which yielded 1 giant box and 4 bags of donations for our local Salvation Army. We also have two bags of clothes/shoes to take to Beacon's Closet next weekend, where we'll find out if our old clothes are still hip enough to fetch a little cash. (I mean, who knows what the kids are wearing these days?)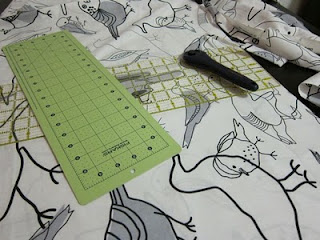 Bird Fabric!
3. Working on several baby-related sewing projects for friends and family who have/are expecting new additions.
As with any weekend, I didn't get as much crafting/cooking/playing done as I thought I would. I also had big plans to bake more vegan milano cookies, organize my craft supplies, and start a jewelry project. Alas, the time (and the weekend) got away from me.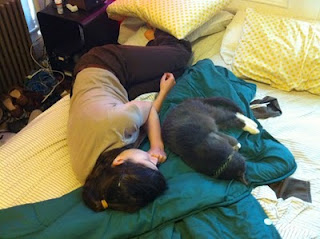 On the bright side, I did manage to participate in a synchronized cat nap.
How did you spend your long weekend?