Katzenhöhle (Cat Cave!)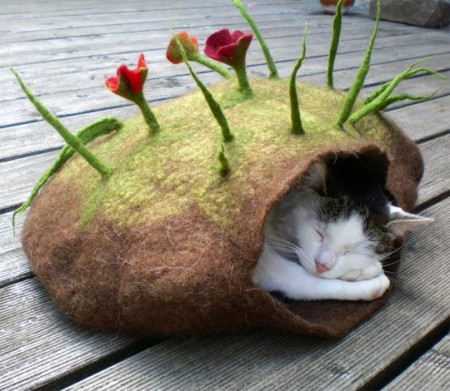 (Image care of http://www.moderncat.net/2010/03/03/katzenhohle-handmade-german-cat-caves/)
I absolutely love these, but wish they weren't made of wool. I'm definitely going to try my hand at felting synthetic fibers/cotton so I can make something similar for my kitties! I plan to re-purpose old sweaters for this project.

Skip to My Lou Simple Apron Tutorial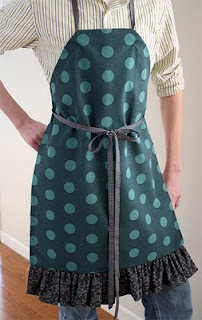 (Image care of http://www.skiptomylou.org/)
Cute apron tutorial that's perfect for cleaning out your fabric scrap box.

We All Sew: Sew to Serve community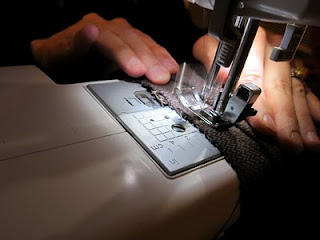 Opportunities to use small-scale sewing skills to meet real-world needs.
Vegan Caramels (with chocolate)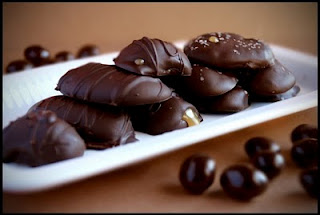 (Image care of http://www.herbivoredinosaur.com/)
I am SO making these this weekend.