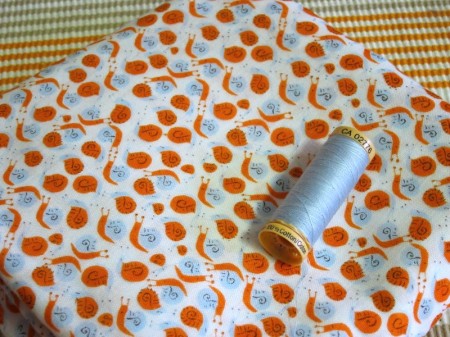 Yesterday afternoon, I took a ride to Purl Patchwork in Soho to scare up some fabric for my next sewing project: the button-down shirt. After months of drooling over the online store, it was finally time to visit the real bricks-and-mortar location. To be honest, when I walked in, I was expecting it to be a snobby, don't touch kind of place. To my great delight, I found a warm, friendly storefront with a spectacularly helpful woman behind the counter who answered all of my questions, and didn't try to upsell when it came time for me to make my purchases.
The store is tiny, but I could have spent hours looking through the fabric selection and dreaming up projects. In the end, I left with a yard and a half of awesome fabric ("We usually recommend 2 yards for a shirt, but, you're pretty little, so I think a yard and a half will be plenty for what you're making."), matching thread, the Clover bias tape maker that I'd been eyeing online, and a new fabric pencil to replace the one that I inherited from my mom's foray into sewing in the 80s.
I had a great experience at Purl Patchwork, and will definitely be visiting again soon!
**If you click through a link to Amazon.com in this post, I will make a little money if you make a purchase. Don't say I didn't warn you.**