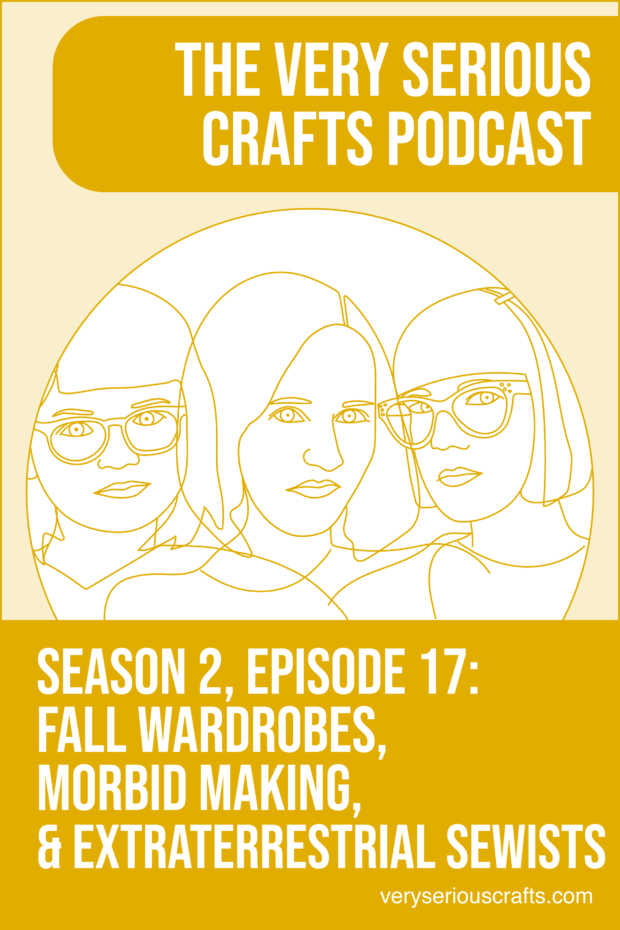 In The Very Serious Crafts Podcast, S02E17, Haley's feelings about the narrow hemmer foot become blindingly clear.
Listen: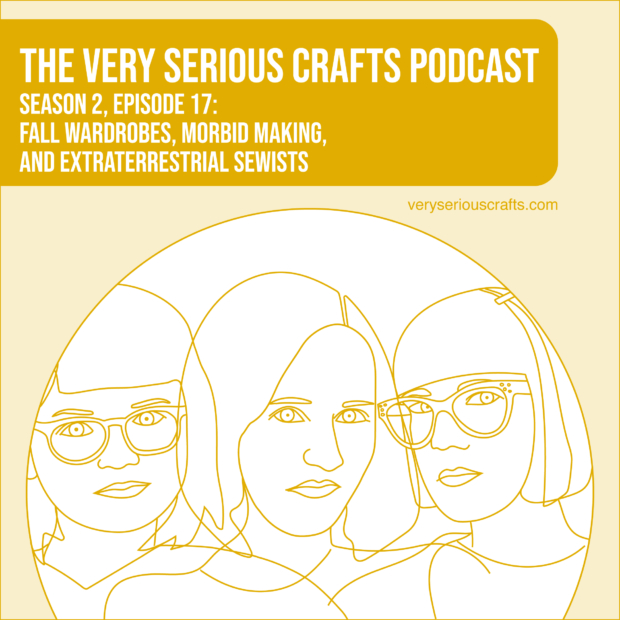 powered by Advanced iFrame free. Get the Pro version on CodeCanyon.
In season 2, episode 17, Heidi sews for fall, Haley buys very tiny markers, and we learn that Mollie's dad really can build anything!
Plus, this week EVERYONE gets a super-fancy extra treat on Patreon:
Gather 'round, kids, and let Haley tell you a little story about living in New York City: Bonus Public Patreon Clip: Is Your Apartment Building Burning Down?
(You can listen to this one even if you're not yet a patron!)
Support The Very Serious Crafts Podcast on Patreon: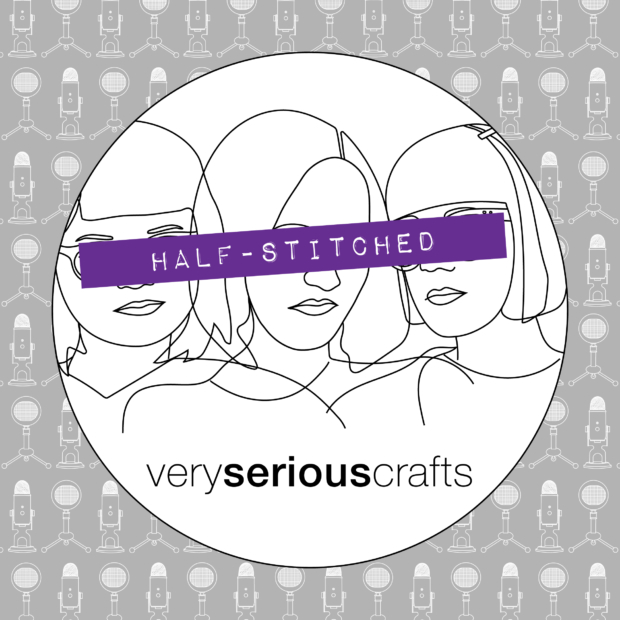 The Very Serious Crafts Podcast is on Patreon! (Hooray!)
Support the Very Serious Crafts Podcast on Patreon for early access to episodes, shoutouts, Half-Stitched (our Patreon-only off-week bonus episodes), and more! Visit patreon.com/seriouscrafts for details.
If you've already supported us: Thank you! You're the best, and totally the reason that we can continue to grow our podcast and produce even more fun crafting-related content! Everybody wins!
Subscribe: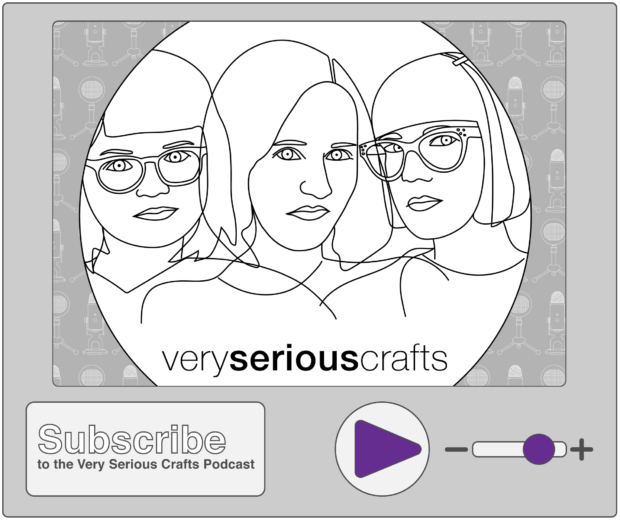 The Very Serious Crafts Podcast is a bi-weekly podcast, and new episodes are released every other Monday.
Head on over to the fancy Listen and Subscribe page to subscribe via the app or podcast purveyor of your choice. We also have an option for subscribing directly via RSS feed, so our podcast should play quite nicely with most platforms!
Read the Show Notes:
You can read the show notes for this episode The Very Serious Crafts Podcast, Season 2: Episode 17: Show Notes.